With the 2021 wedding season approaching, there are so many details that need your attention at the last moment but none of them are as important as the 'Bridal Makeup'.  There will be hundreds of pictures taken and then seen again and again for generations to come. Especially when people are live streaming weddings now on social media channels. With such high stakes, you need to make sure that your makeup is perfect for the big day. The free games are fun and the bonus tournaments allow you to win https://casinodulacleamy.com/ cash prizes without spending a dime. To help you make the right decision, here are some amazing tips to help you out. 
#2 Prepping Is Just As Important As The Makeup:
#4 When In Doubt, Go Waterproof:
Make sure you don't wait till your actual wedding day to see how the end result looks on you. You might be left disappointed and making such end moment changes or corrections will only bring stress on the big day.
Regardless if you are doing it yourself or you pick an artist to do it for you, make sure you try the complete look a few weeks in advance. This will help the makeup artist try different products to see which ones suit your skin best or things that you may be unaware of being allergic to and also experiment with a few trends or techniques. Trials will give you a chance to change the makeup or even the artist if you think it's not the best fit for you. Carrying references of things you like or dislike are always helpful along with wearing a color similar to your bridal lehenga so you know the colors don't clash.
After being completely satisfied and confident with your look, you are sure to breathe a sigh of relief and a major area of concern will be removed from the already large pile of things to be worried about on your special day.
The process of prepping your skin starts months before the wedding day. It is a way to make sure that your skin is at its absolute best when the big day arrives and you don't have to make any changes to your pre-set makeup regimen.
Prepping includes products and facials that will help you gain radiant and glowing skin. However, start using these products and services months in advance and not on the day of your wedding as it not only fills your pores but may also create irritation or redness. Also, avoid waxing or other hair removal treatments close to the big day as they might have adverse effects. Make sure you steer away from using any products with SPF as they will not only make you look unnaturally white and cause flash photos of you to look highly flushed but will also cause your face to get oily or greasy very quickly.
A good prep routine will act as a shield between your skin and the heavy makeup that you will be wearing on the wedding day. Therefore, you should make sure you do not skip days and know what products work best for you.
The no-makeup look with emphasis on the eyes and lips has come to be an overall favorite for years now. It not only makes you look light but also prevents the makeup from overpowering the look. 
The natural look can be achieved by following a few simple tricks. Avoid any cream-based foundations or other products as they increase the chances of your face getting oily. Along with this, highlight your brow bone to give it that arch. This will make your look overall brighter. Use the highlighter and other shimmering products in a controlled manner as they often get messy after long periods of wearing them. Primers play a major role in covering any pigmentations and making the application process much smoother. They help the makeup last longer and also act as a barrier between the skin and the heavy layers of makeup. It is a must and should be applied at the beginning of the process on the face and eyelids both to give the look a better finish.
It is never a good idea for the bride to not be able to recognize herself in the pictures 5 years down the line and a natural look prevents exactly that from happening. It helps bring out the beauty of the bride without overpowering her.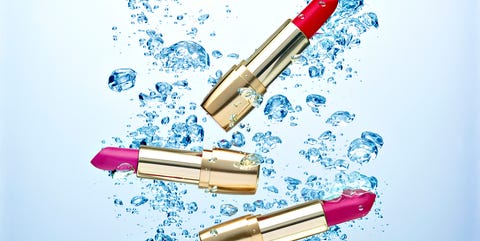 No matter how happy of an occasion marriage are for families, it almost goes without saying that tears come into play sooner or later. For those times, using all waterproof products is a saving grace. 
The recent airbrushing technique in makeup has been revolutionary for many reasons. It is not only waterproof but also gives your makeup a natural look due to how sheer and blended it is. This is just one route to take when you are looking for waterproof alternatives. It is best for products like mascara, foundation, and even eyeshadow to be waterproof. This will facilitate long-lasting makeup and help you be less anxious. To finish off your look, use a setting spray to set all the makeup in place and give you a dewy finish. Finally, it is important to note that instead of wiping away the droplets, you should dab it dry as that prevents the makeup from getting rubbed off.
Be it tears of joy or of sadness, a little precaution goes a long way.
As the saying goes, anything that can go wrong will go wrong. That's why it's best to carry a few essentials with you once the function has started.
Products like q-tips, micellar water, makeup remover, blotting sheets, etc can be of great help in situations where a small portion of your makeup has to be touched up upon. The lipstick you are wearing and a liquid foundation should also be with you at all times as the former wears off quite easily and the latter can be used to cover up any other blemishes that may be visible.
It may be impossible to predict any mishaps however, being prepared can cut down on these issues to a great extent.
These are some amazing tips that can be used while preparing for your special day. Comment below your favorite tip, we'll cover it in our next blog.
Click on this link to book an appointment for the salon near you or to find the best makeup artist near you: