What is this buzz around facials? You would be asking this question if and only if you have never experienced a facial. It is absolute. It calms your face. C'mon just accept that! It gives your skin the true warm-hearted love and care it deserves. It is an investment in good health.
What is Facial?
A facial is a skincare treatment procedure for the face, which involves a family of skin care treatments including steam, exfoliation (physical and chemical), extraction, creams, lotions, facial masks, peels, and massage. Not only does facial deep cleanses the skin and helps fight dryness, mild acne but also involves massaging the skin and improving blood circulation on the face. This rejuvenates the skin and leaves it glowing.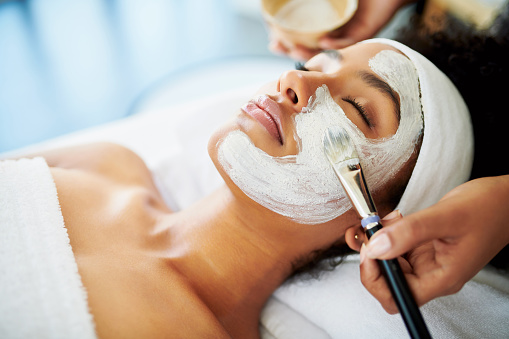 Benefits of Facials
Nothing can match the peaceful joy of gliding your fingers over your smooth face and feeling the milky skin. Yes, I am taking you to a facial benefits journey, hang on with me:
Deep Cleansing
Exposure to pollution, harmful UV rays and damage caused by other environmental factors accumulate dirt on the skin and clogs pores, which is hard to wash off without a professional help in deep cleansing the skin. The facialist understands the skin type and knows what needs to be done accordingly. The process can use steam for opening pores, allowing for a deep cleansing of skin, removal of dirt, oil, and other toxins on the skin. Acts as an Exfoliator: When cells die, they tend to pile up on the surface making skin rough, dull n dry, and exposure to bacterial infection. Therefore, it becomes important to exfoliate the dead skin cells gently off the skin. The process leaves your skin smooth.
Detoxify the skin
Why do you wash your face daily? To detoxify it and remove the dirt. Facials use antioxidant-rich serum, masks, and oils, to detoxify. Some dirt can't be removed just with face washes, facials come out to be the best way to detoxify your skin in such cases.
Stress Reliever
Do you know that facial massage can reduce your stress levels and uplifts your mood? If not, then try doing it once. You would see the change. Face has various pressure points that are linked to different systems in the body. It is acupressure and when acupressure points are massaged, the body responds in a positive attitude.
Prevents Aging and rejuvenates skin
Facials and face massages on regular spaced intervals help in cell regeneration and collagen development. Collagen is a protein in the skin, responsible for skin elasticity and improvement in it gives you glowing soft skin.
Treat Acne And Acne Marks
Acne marks can be really daunting sometimes, but facials have got you covered in treating them. aThe Salicylic acid peels help reduce acne and its resulting scars. To your favour, estheticians use products containing the salicylic acid to treat acne. So, next time you don't need to worry about the marks. And even if you still have scars, then listen to 'Scars to your Beautiful'. You are beautiful just the way you are 🙂
Best facial kit:
1. Lotus facial kit
For more details: Visit Nykaa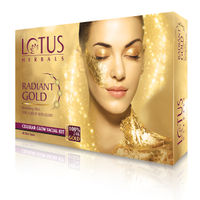 2. O3+ facial kit
For more details: Visit Amazon
3. L'Oreal Paris Pure Clay Mask, Detoxify with Charcoal
For more details: : Visit Amazon
4. Aroma Magic Detox Bamboo Charcoal Facial Kit
For more details: Visit Amazon
5. Biotique Bio Facial Kit Combo For Instant Bright & Young Skin
For more details: Visit Nykaa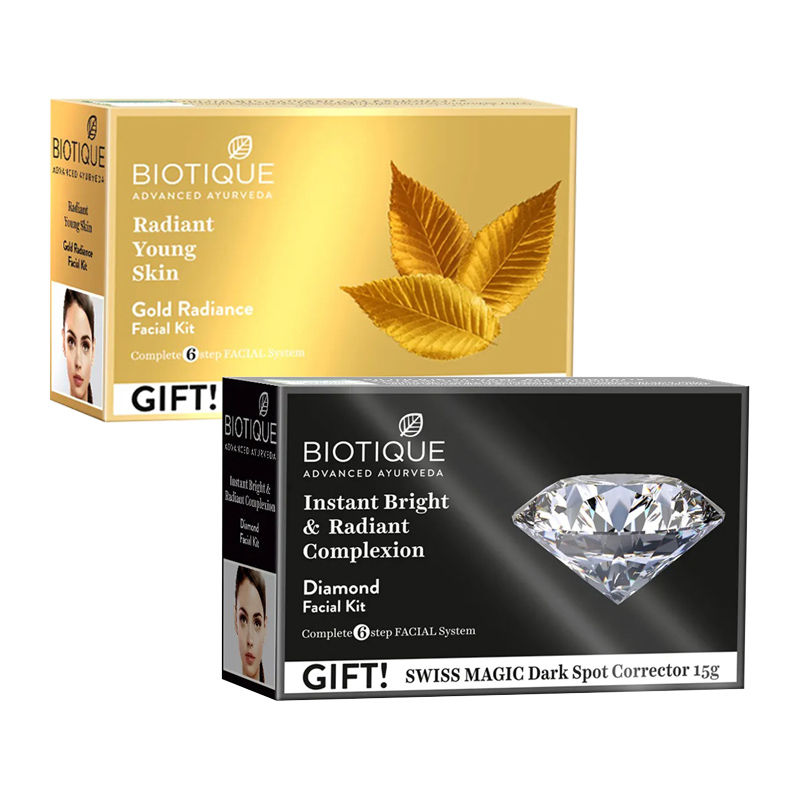 6. Oriflame Love Nature Tropical Fruits Facial Kit for Dry Skin
For more details: Visit Amazon
FAQs
How much does a facial cost at a salon?
These are the average prices:
a. Street Local Salon (Tier 3): 200-800 Rupees
b. Premium Salon (Tier 2): 600-1500 Rupees
c. Luxury (Salon Tier 1) : 800-2500 Rupees
Note: This is a range which includes all the brands.
Where to get facial kits from?
Buy facial kits and schedule facials and face massages at Lokaci at affordable prices with no waiting time. And get 100 % Cashback on your first service.
How often do I need facials?
It depends on several determinants such as your skin type, the Condition Of Your Skin, Skin Care Goals and your Budget. You might need more in some cases while some might require very less effort. So, before going for a facial, do your research of your skin type, skin tone, skin undertone and everything related to it. To read about it CLICK HERE.
What are the precautions to take during facials
Always do a patch test and understand what suits your skin. And tell your esthetician about it.
Go to a trusted esthetician or salon for a facial. Lokaci is the best salon software which allows customers to avail heavy discounts and choose the best stylists near them.
Try to avoid going out under the sun immediately after getting a facial.
Don't use soap for at least a day or two after the facial.