Who doesn't enjoy a beautiful space, the best service from a polished staff, and a pampering service at a luxury salon! But finding a truly luxurious salon is daunting especially when you are in a hurry. If there were some mediator to ease the booking and the extra hustle then things would have been better. Take a chill pill and keep calm, we are providing you a list of the best luxury salons near you in Delhi <3
List of luxury salons in Delhi:
1. R's Just Hair Salon
Location: Khasra No. 258, Lane Number 3, Saidulajab, Saiyad Ul Ajaib Extension Sainik Farm, Saket, New Delhi, Delhi 110030
Regular Haircut Price:-
Male: 200
Female: 300
Instagram: rjusthair
Contact: 098111 00696
2. Coiffures Salon
They offer luxury with their Private Salon Rooms. There is no sharing of Public counters and no compromising on your safety. Coiffures Salon has everything to keep you looking and feeling ravishing for that special occasion you have lined up. Their goal is to make sure you get VIP treatment so you walk out as the best version of yourself.
Location: FLAT 55, MIDDLE LANE, Khan Market, Rabindra Nagar, New Delhi, Delhi 110003
Regular Haircut Price:-
Male: 350
Female: 1000
Instagram: coiffureskhanmarket
Contact: 8595791078
3. Backstage Salon
Backstage Salon & Laser offers assistance for your beauty and well-being provided by skillful specialists. Professional treatment might save you some time and nerves while assuring better results than if done by an amateur.
Location: B 41 Upper Ground Floor, Derawal Nagar, Delhi 110009 Landmark: near GD Goenka Jr School, Model Town, Delhi, 110009
Regular Haircut Price:-
Male: 250
Female: 500
Instagram: backstagedelhi
Contact: 099712 20377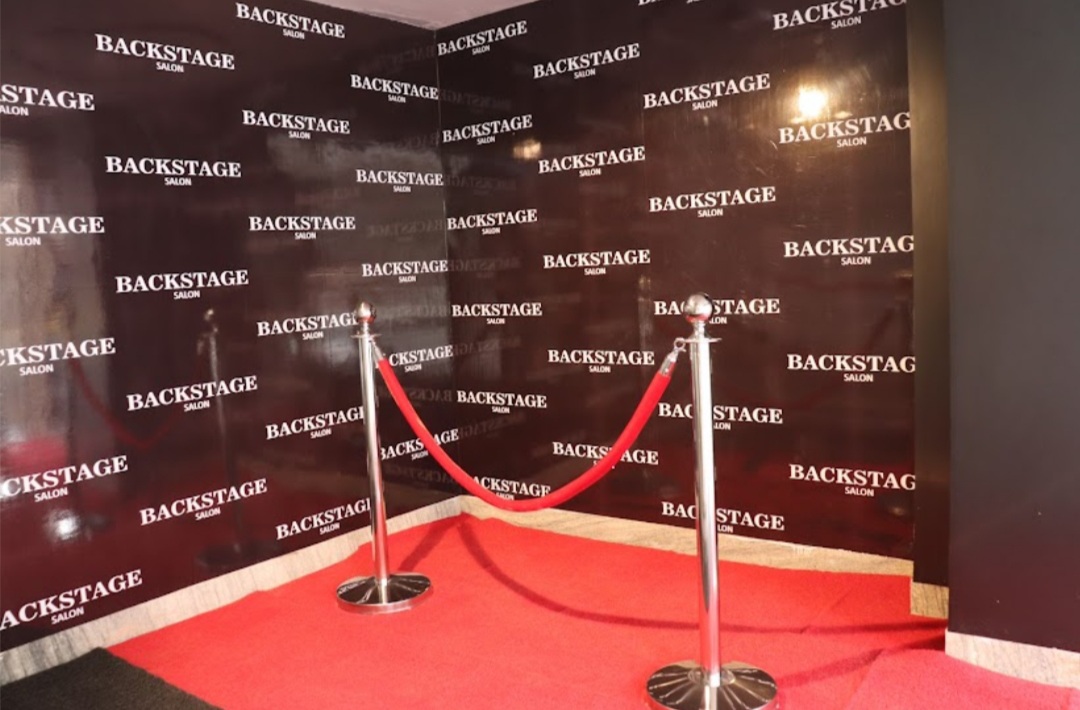 4. Vanity Lounge
Vanity Lounge Grooming & Wellness provides care for your looks and health offered by experienced specialists.
Location: K1/138, Ground Floor, CR Park Main Road, Chittranjan Park, Delhi, 110019
Regular Haircut Price:-
Male: 250
Female: 800
Contact: 099994 08030
5. Meghna Beauty Parlour
Meghna Beauty Parlour Est.April'1978 is the oldest running salon in South Delhi. It provides Quality Services in Hair, Skin and Beauty under One roof.
Location: Block S, Green Park Extension, Green Park, New Delhi, Delhi 110016
Regular Haircut Price:-
Male: 300
Female: 600
Instagram: meghnaparlour
Contact: 011 4175 9949
6. Magnifique Salon Vasant Vihar
Location: First Floor, 8, Block A, Block D, Vasant Vihar, New Delhi, Delhi 110057
Regular Haircut Price:-
Male: 300
Female: 500
Instagram: themagnifiquesalon
Conatct: 011 4036 6966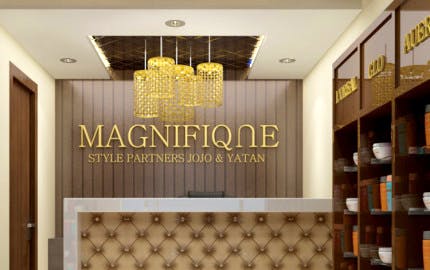 7.Magnifique Salon Defence Colony
Location: D-12, Basement, Defence Colony, New Delhi, Delhi 110024
Regular Haircut Price:-
Male: 300
Female: 500
Conatct: 9873309567
8. Kanika Beauty Studio
Kanika Beauty Studio is a bridal makeup studio. It is one of the leading businesses in the Salons. It is also known for Salons, Beauty Parlours, Unisex Salons, Women Beauty Parlours, Makeup Artists, Beauty Parlours For Hair Straightening, Bridal Makeup Artists, Unisex Beauty Parlours and much more.
Location: 5/5, ground floor old double story, Nirmal Puri, Amar Colony, Lajpat Nagar 4, New Delhi, Delhi 110024
Regular Haircut Price:-
Male: 200
Female: 400
Instagram: kanikamakeupstudio
Contact: 9997830063
9. Hair Show Salon
Hair Show Salon in Savitri Nagar, Delhi is listed under Salons offering services like Makeup, Hair Cut, Hair Iron, Bridal package and many more.
Location: Lotus Apartment, A, 208A/1, Savitri Nagar Rd, sector 4, Savitri Nagar, Savitri Nagar Village, Shei, New Delhi, Delhi 110017
Regular Haircut Price:-
Male: 200
Female: 500
Contact: 9205318191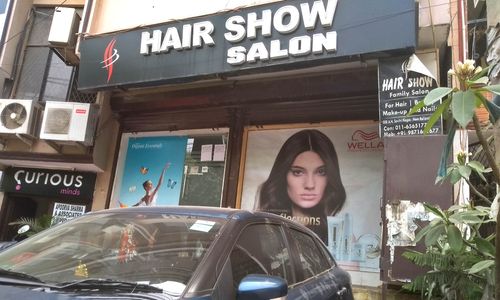 10. Hair Crown
This well-known establishment acts as a one-stop solution to all our salon and parlour needs.
Location: Block F, Block H, Vikaspuri, Delhi, 110018
Regular Haircut Price:-
Male: 300
Female: 500
Instagram: haircrownsalon
Contact: 9899100093
How to get the best deals at the Best salon near me in Delhi?
Lokaci is a real-time salon booking appointment platform for customers. Along with that, it is a platform serving the needs of salons and helping them sustain and grow their business. Lokaci acts as a mediator between salons and customers. So it is beneficial for both parties. It is India's best salon software which is free.
How does Lokaci help in finding the best luxury salons near me?
Finding the best Luxury salons near your vicinity can be really tough when you don't have somebody to tell and guide you to the best luxury salon, but don't worry Lokaci has got you covered. The Lokaci app not only provides you with the best salons near you but also helps you find the best stylist at the salon. So, let's get into the process
Login: The moment you open the Lokaci app, a login window appears in front of you. Fill the credentials and go forward.
The next window is the Home page of the Lokaci App which shows all salon options for men, women, students, deals of the day and several combo services.
You can also see trending styles:
To find the best trending hair hair style, click on trending.
This page shows all the trending and best hair hairstyles for you to try on.
The Lokaci App allows you to sort the best hair styles and filters can also be added to get personalised options.
Choose one style and get it done from the salon)
Search for the luxury salon you want to go to (refer the List of luxury salons in Delhi provided above.
See their services, rating, reviews, distance. And booking your slot with them.
You are all set to reach the salon on your ease and your preferred time slot. It is that easy!
Read HERE to know about best luxury salons in Ghaziabad.