What is the best and one of the exciting things about Indian culture? When answering this, one can't miss the different cultures, traditions and cultures in North, East, South or West. Every state differs in their festivals, weddings, everything has its own uniqueness and with it comes its distinctive flavors in everything.
In India, weddings are not just an occasion to celebrate love between two people but it is seen as coming together of two families, their traditions and customs. Here we have picked some bridal looks from different parts of India.
Punjabi Bride
A Punjabi bride often wears a red, maroon or pink lehenga with a chudha and kalire on her wrist on the wedding day. Some accessories like anklets, armlets, nose rings and tikka complete the bridal look with henna leaving its colour on arms and feet.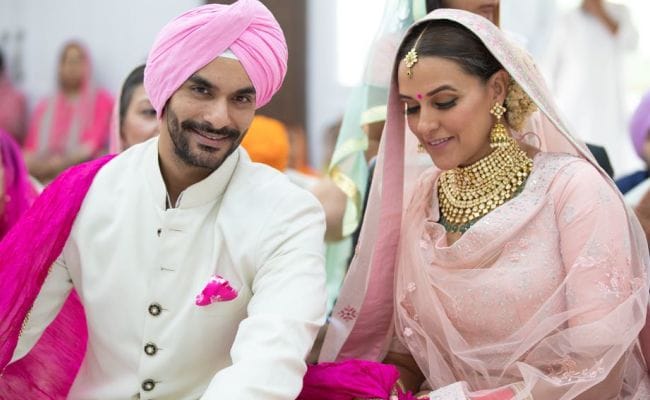 Kashmiri Bride
The bride wears either a lehenga or saree with Kashmiri embroidery on it, and the dupatta covering the head. They wear a cap too on their wedding day, called a Kalpush. The brides look astonishingly beautiful like the land of Kashmir.
Muslim Bride
The first thing you will notice about a Muslim bride's attire is the green shade that is decorated with golden and red colored work. They pair it with either gharara or sharara. An accessory which is tucked on the left side of the head, called Pasa is an important head accessory of the bride. Muslim brides often include a floral garlands supporting their veil.
Tamil Bride
The first thing you will notice about a Tamilian bride is her jewellery. Their hair braided in the most elegant way and decorated with traditional gold jewellery- maang teeka with matha patti and long earrings. Wearing a multi-layer gold neckpiece is also commonly seen among Tamil brides. They wear bright coloured Kanjeevaram sarees with zari border. Tamil brides prefer to wear bright coloured Kanjeevaram saree on their special day.
Rajasthani Bride
Rajasthani brides wear a heavy ghagra and choli with zari work on it. The royal look of a rajasthani bride is complete with the traditional ornaments like maang tikka, nose rings, haathphool, armlets.
Bengali Bride
Usually, Bengali women are found wearing white and red shades of colour in various religious ceremonies. Their wedding outfits includes a benarasi silk sarees with zari work on it. Alta is a big part of a Bengali bride's makeup. The facial area above the eyebrows is often painted with beautiful white and red dots designs with sandalwood paste.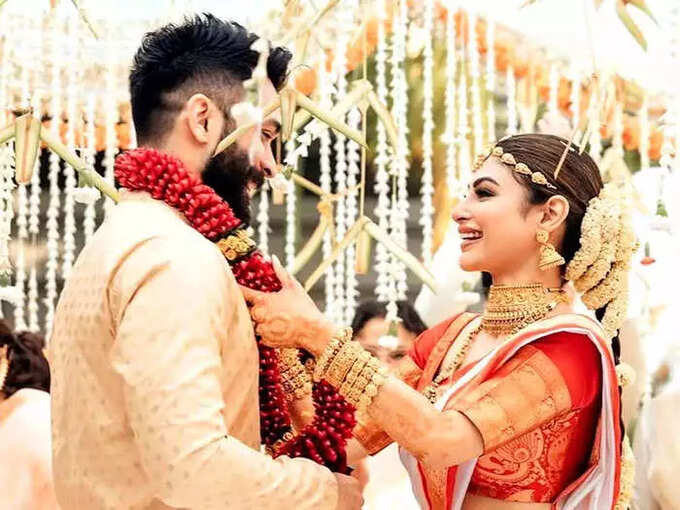 Maharashtrian Bride
The first thing you will notice about a Maharashtrian bride is a Mundavalya. It is a string of flowers or pearls, which is tied around their forehead. Maharashtrian brides also wear green coloured glass bangles. The bride also adorns a traditional nath, which is an important jewel.
Gujarati Bride
A Gujarati bride's wedding outfit shows a deep connection to the community she belongs to. One unique style of a Gujarati bride's outfit is that the saree is worn with the pallu facing the front. A Gujarati bride wears two outfits during her wedding, a Panetar and a Gharchola. Panetar is a white saree with red, golden and green dots pattern. While a Gharchola is a bright red saree with silk and zari work on it.
Andhra Bride
Andhra brides are known to be one of the most elegant and simple brides in their attire. Andhra brides keep their ornaments very minimal, just restricted to a neckpiece, earrings set, and a bajubandh on their arm.