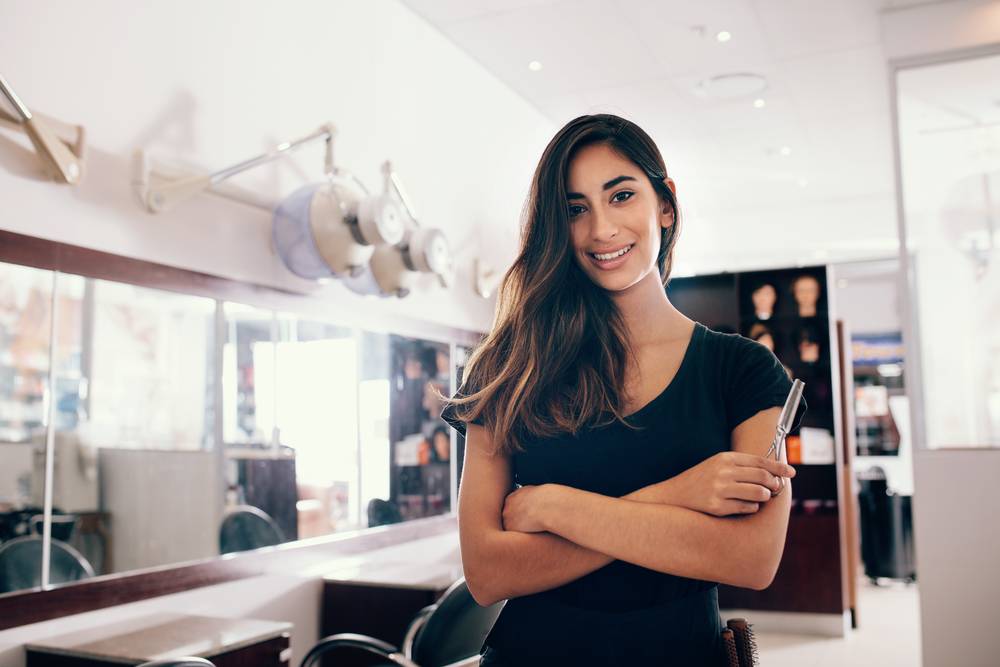 Industry Overview
India's hair and beauty industry is one of the fastest growing industries in the world, and the size of the beauty parlour industry this year reflects increased revenue, rapid urbanisation, increased workforce and more. It is expected to exceed $ 5 billion by the end. As we progress, more people want to use parlour services.
How To Start A Beauty Parlour Business In India
Given the tremendous opportunities the Indian hair and beauty industry offers for both future and existing parlour businesses, we need to save more time and jump right into this profitable hair & beauty industry. We have a step-by-step guide to solve all your questions about opening a salon business in India:
Deciding on the concept of the beauty parlour
Getting an investment for funding parlour business
Evaluating the associated fixed and working capital costs
Determining the location of the parlour
Getting all documents approved that one needs to start a beauty parlour
Recruiting human resources for your beauty parlour
Design the offerings for your beauty parlour
Building connections with vendors and suppliers
Installing the right machines and equipments in the parlour
Building a proper customer feedback taking team
Now, let's look deeper into each point and know what exactly needs to be planned and executed:
1. Deciding on the concept of the beauty parlour
The first and foremost thing to look into when starting a parlour business is to decide on an idea. There are many things to think about before deciding on a concept. Most important is the amount of capital available for investment purposes. Average Price per Client (APC) provides a rough idea of ​​how much money a client spends on average in your parlour.
Once the concept of the parlour is decided, we need to look at the parlour themes and the different services to be offered. The interior should be in sync with the theme of the parlour.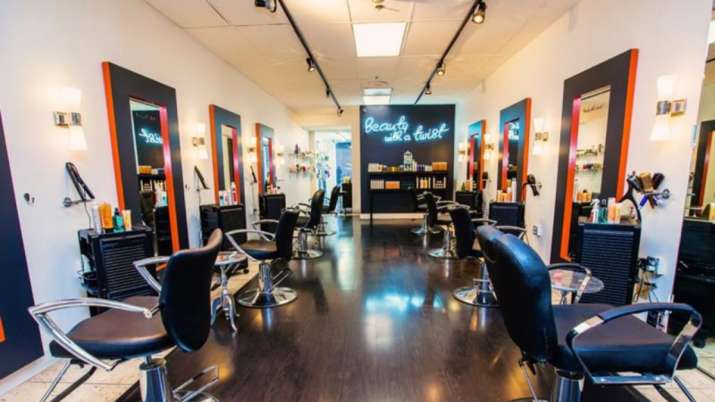 2. Getting an investment for funding parlour business
Most up-and-coming beauty parlour business dreams never come true due to lack of funding, which is one of the most important points to consider when considering starting a parlour business. First, depending on the concept of the parlour, you need to determine the capital required to open and run a parlour in India. Once you've decided on the numbers, you can move on to three ways to raise money:
Self-financing:
Congratulations if your bank has enough money. Your first hurdle to open a parlour is cleared. We also recommend opening salons in partnership to reduce investment risk and share responsibilities together.
Credits:
You can take out a loan to realize your dream parloue. However, securing a loan with a bank can cause problems because you are looking for someone who can take over the mortgage or loan.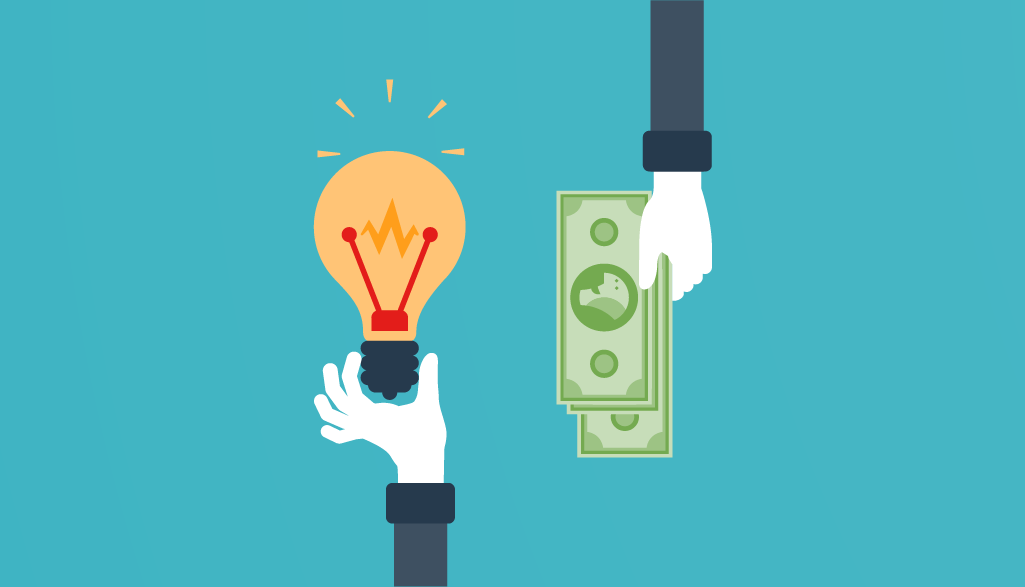 3. Evaluating the associated fixed and working capital costs
Funds are an integral part of any business, one needs to have a rough estimate of the working capital. Therefore, it needs to be evaluated and planned carefully. Here are the costs the need to be evaluated in starting a parlour business:
Service Costs: It is the cost of the raw materials used in delivering services of any kind in the industry.
Overhead Costs– It includes other expenses that are not directly related to product or labour. These include:
Rent: The rent covers a significant part of any parlour costs, and is greatly affected by the location of the parlour. However, the rent must not exceed 10% of total income.
Interior Design – Choose an interior design based on your parlour concept, theme and budget.
Essential Salon Gear Purchase: Quality gear may look heavy in your pocket, but it's always rewarding in the long run.
Getting a licence is an important part of your parlour and cannot be ignored. Licence fees vary by region and state.
Marketing: One should ideally spend 4-5% of their sales on marketing the beauty parlour. There needs to be a perfect balance between offline marketing and online marketing when both the places have robust opportunities to grow hair and beauty businesses.
4. Determining the location of the parlour
Location can determine the success of your parlour, so it is an important factor to consider when discussing starting a parlour business. When choosing a beauty parlour location, it's good to identify competitors in the space, measure their progress, and understand your model. Competition needs to be evaluated not only in terms of the services they provide, but also in terms of the type of guest experience they provide to their customers. Assessing competition helps you understand the customer base that hangs out in the area, their pocket size, frequency of visits and preferences. Other factor to consider when deciding where to place your parlour business in India is the ease in finding. Beauty parlours should be located in a location that is easy to see and access. High-rise locations are generally not considered appropriate because they are difficult to see and find for customers. The parlour directly in front of the street and on the ground floor has a bigger reach.
5. Getting all documents approved that one needs to start a beauty parlour
To run a beauty business in India, you need to get a license from the local government. The cost of obtaining these licences varies from location to location. We recommend that you apply for a permit early to avoid the hassle of starting a parlour business. The following is a list of required licences required to open a parlour business in India, carefully check which all are applicable to you.
Trade Licence: The cost of a trade licence from the local government depends on the size of the beauty parlour. The licence is issued in the fiscal year and must be renewed in March each year.
GST Registration: Parlours are needed to register under GST and get their GSTIN Number. GST registration is different with different states, so if your parlour has centres in different states, then you have to have a separate registration for the parlours in each state.
Professional Tax licence: One needs a professional tax licence for employing the staff. This is payable on a monthly basis for all the parlour staff earning above Rs 10,000.
Business Registration: One needs to register the business either as a proprietor, partnership firm, LLP or a Pvt Ltd company.
Some more licences are also required such as fire safety, certificate, music licence, etc. Do keep a note of them.
6. Recruiting human resources for your beauty parlour
Hiring the right kind of talent and retaining them is extremely important and at the same time difficult while running a beauty business in India. Go with referral hiring, connect with any local academy providing staff, actively reach out to groups on Facebook, LinkedIn. There are three types of staff required in a parlour:
Housekeeping staff
Service staff- It includes hairstylist, beautician, makeup artist, therapist staff etc. Since they need to directly interact with clients, they should be good at communication and properly trained on the standards of your service delivery.
Management staff- It comprises parlour manager, receptionist, store manager etc.
7. Design the offerings for your parlour
The next step in starting a parlour is to finalise the menu. Intelligently designed menus can have a huge impact on parlour service costs. Menus should consist of services that can be provided according to customer needs, wants and convenience. We recommend that you provide services that use similar products. This can reduce the cost of consumption and the amount of waste generated for the entire product. Menus must also be designed in a way that invites customers to spend more. At the same time, one should not overwhelm customers with too many options.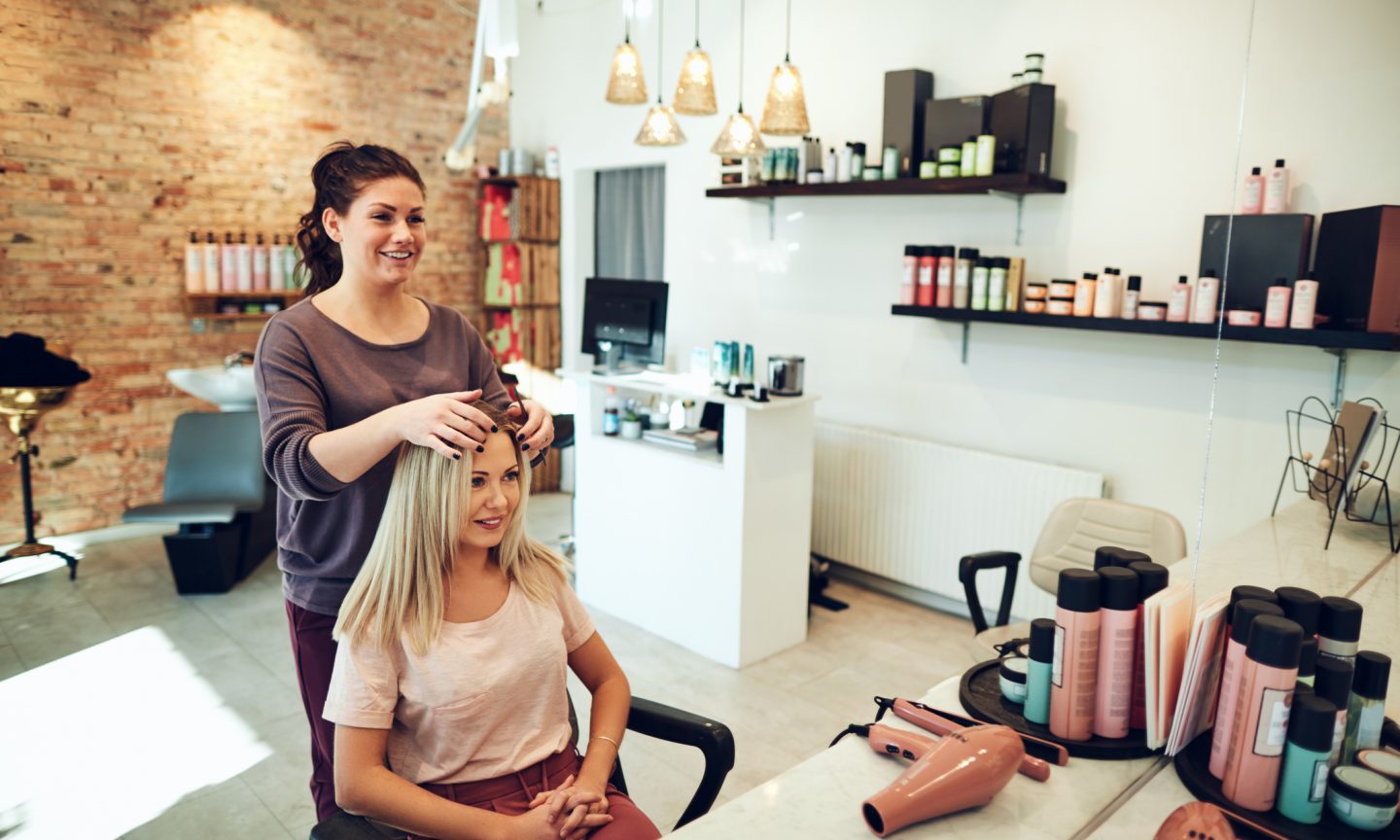 8. Building connections with vendors and suppliers
A healthy relationship with suppliers is essential for the parlour to function smoothly. You need at least 2-3 vendors for each category to have a robust supply chain and have continuous flow of raw materials to ensure smooth functioning. This helps compare prices and also serves as a backup in case of problems. In case of an emergency, inventory should always be supplied for 4-5 days. Items are always delivered in the morning and must be checked daily. Quantity control must be done when the parlour is closed. It is always desirable to have a long-term contract with a supplier as it helps maintain the consistency of consumables and retail products. You will also need to verify the seller's commercial identification number (TIN) before signing a beauty parlour supply contract.
9. Installing the right machines and equipments in the parlour
Salon technology, perhaps the most important, is often the most neglected part of the operation and management of a beauty parlour. With the latest technology in a new era, robust point-of-sale has developed a number of integrated features that greatly streamline parlour operations. Niche salon technology solutions are available in different types of parlours. The idea of ​​owning a beauty parlour is great.
10. Building a proper customer feedback taking team
Customer feedback is extremely important in order to grow your business. Your consumers have the best ideas for you to work upon, so don't forget to involve them in the process and build a stronger bond of care with them.
However, opening a parlour from scratch and running it normally is a very difficult task. We hope this article will teach you how to start a beauty parlour business in India. Your experience will teach you more with time and you will have a better understanding of the hair and beauty industry. If you still have questions or questions about opening or managing a parlour, please let us know in the chat options below, we will surely help you.
FAQs
How much does it cost to open a beauty Parlour in India?
The cost of a beauty parlour depends on several factors such as location of the parlour, rent paid, services offered, money spent on promotional activities and many more. On an average a parlour business can cost somewhere near 40,000 to 50,000 if the budget is low.
Is beauty Parlour business profitable in India?
Beauty and Makeup industry is a booming market with increasing demands day by day. One should have great competitor advantage with strong USP to survive in the market. To achieve this, make sure to keep your focus on customers and their needs. Customers base only increasing if the services offered to them are worthy.
How can I start my own beauty Parlour?
Follow the steps given above from doing good market research, identifying the thme of your beauty parlour, getting funds, hiring staff to building strong connections with customers.