A lehenga is not the only thing you should be looking at when deciding the perfect wedding outfit of your dreams. The blouse plays a huge role in setting your look apart. Though it is the easiest way to stand out, it's not always smooth sailing when deciding what style will best suit you. Designers like Sabyasachi and Manish Malhotra have helped bring new trends to the bridal style and helped brides all around the county step outside the box and stand apart from the crowd when it comes to their big day. Here we have curated a bunch of trends in blouse designs and you are sure to find your pick here.
#1 THE BACKLESS BLOUSE:
This is a classic and simple blouse design that has been popular for quite some time now. Earlier it was popular in the single string design but the latest takes on it include the double string back, the bow tie-up back, the inverted V cut, or the normal deep V cut. Brides are sure to turn heads in this style.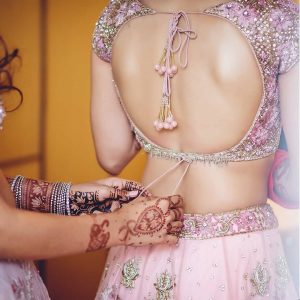 #2 DEEP V NECK LINE WITH ONE THIRD SLEEVES:
The deep v neckline was introduced and popularized by Sabyasachi as they took over the industry with this modern and chic design. The longer sleeve compliments the deep V neckline and balances the look and gives brides a stunning new option to pick from. This designer blouse was popularized in 2020 and was quick to grab the attention of many brides.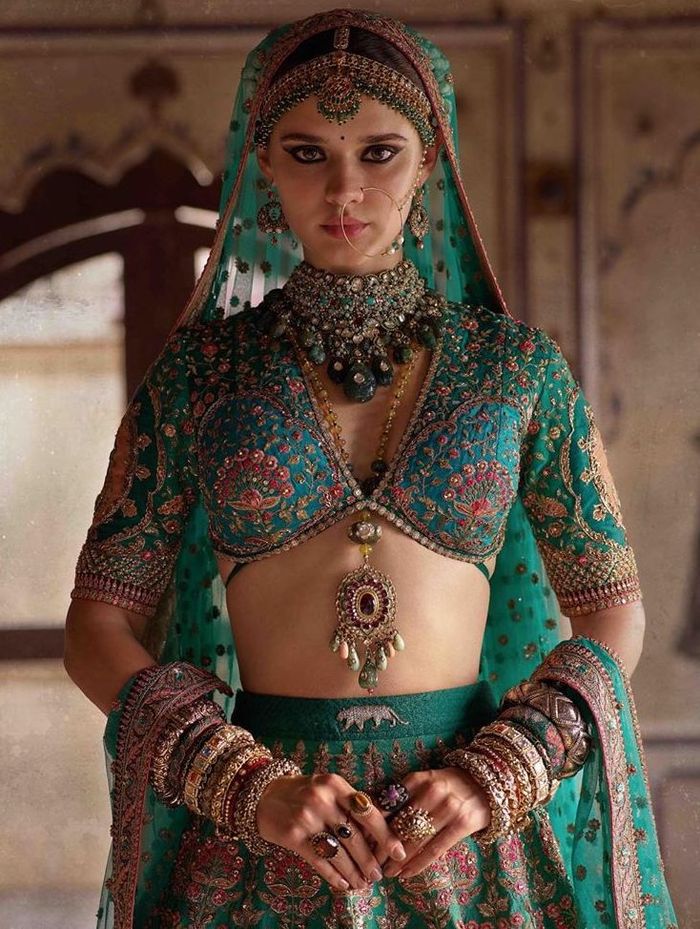 #3 MISS MATCH COLOR COMBO:
The miss-match here refers to the different colors that go hand in hand. The blouse being a different color from the lehenga or saree of the bride gives her look a pop of color and brightens up the bride's overall outfit.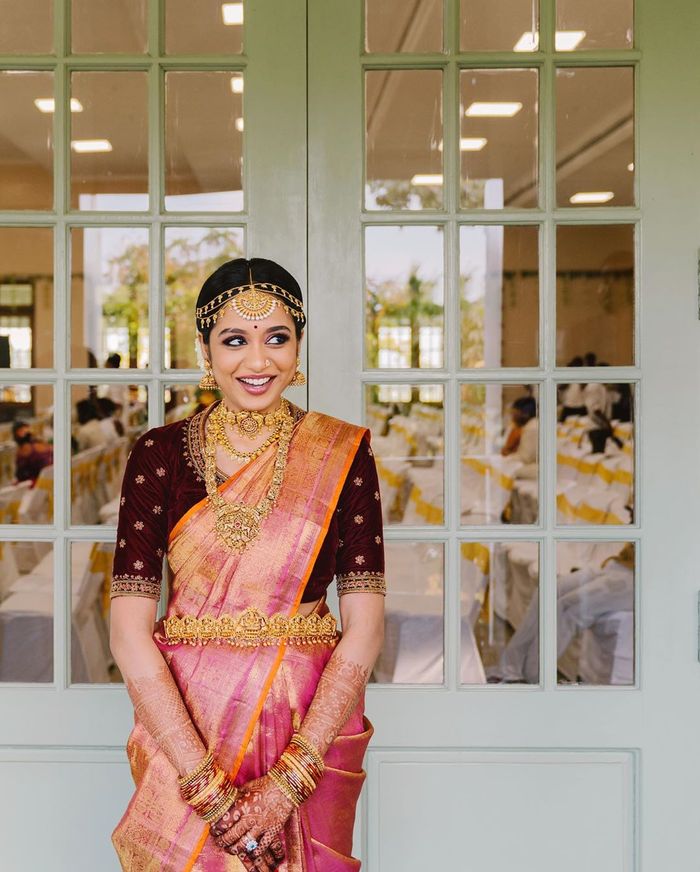 #4 FULL SLEEVE BLOUSE:
Weddings are notorious for being held in the winter season here in India. This new trend, popularized by the actress Deepika Padukone, has been trending in bridal wear since 2020 and is sure to be a top hit in 2021 as well.
#5 SWEETHEART NECKLINE:
Once only a concept in western bridal gowns, the sweetheart neckline is slowly making its way to Indian bridal wear. It's an elegant design that brings a more feminine touch to the blouse and also provides a good alternative to the simple round-neck blouse.
#6 COLD SHOULDER WITH ACCESSORIES:
This is another trending style in the 2021 wedding season. The cold shoulder blouse with accessories to dress it up for the occasion is not very popular among brides yet but it's sure to be a hit once it gains more popularity.
#7 OFF SHOULDER BLOUSE:
Another trend in blouses made popular by celebrities as this one was started by Kareena Kapoor as she sported the yellow blouse and lehenga set. Brides have been making this trend all the rage as it gives a graceful look to the bride in all colors possible.
#8 EMBROIDERED AND STUDDED WEDDING BLOUSES:
Blouses with intricate embroidery or studded with small pearls or even mirror work give an extra element of pizzazz to the bride's outfit.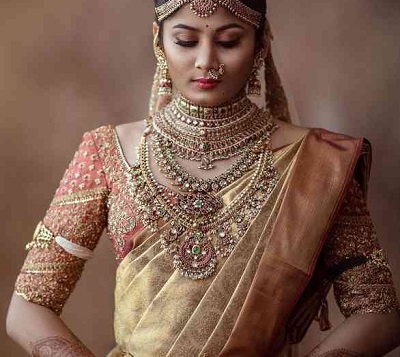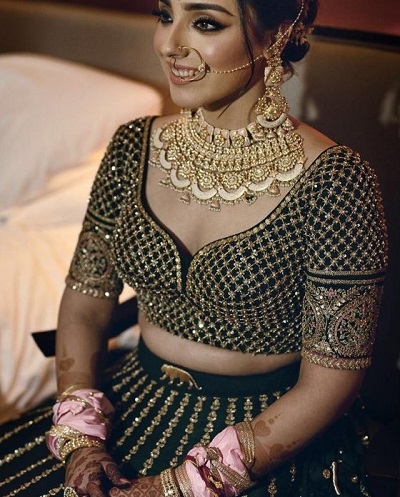 #9 PUFFY SLEEVE BLOUSE:
A sign of the affluent nature of the families as it is often worn by the bride wanting to stray from the normal and set themselves a class apart. It adds volume to the outfit and makes it a statement piece.
#10 THE SLEEVELESS BLOUSE:
Another modern take on the blouse that has been seen trending for a while now and is worn by brides for events like mehndi or sangeet. It is slowly making its way to the bridal wear section as well and there are a lot of brides eyeing it to make it their own this wedding season.
As you can now tell, there is no dearth of options when it comes to bridal blouses. You are not restricted in your options anymore and can choose the style that speaks to you the most. It can be a full sleeve or a backless blouse. In this bridal season choose the perfect fit for you and step out of the box.