The goal of selecting a hairstyle or beard style revolves around giving your face a more oval look. Knowing your face shape can help you easily decide which styles look best on you. These are just suggestions, and there are always exceptions.
Understanding your face shape
The idea of any beard style is to add contrast and dimension to your face's dimensions. No face shape is ideal and no face shape is ugly. All are best if you know how to carry them 😛
Usually, there are six face shapes: oval, round, rectangle, square, diamond, and triangle.

Let's figure out the best beard style for your face.
Oval Face Shape
It is round at both the top and bottom but also slightly long (it is like an elongated circle). It goes without saying too that an oval face can handle almost anything and everything you try on it. Oval face doesn't have a very clearly defined jawline.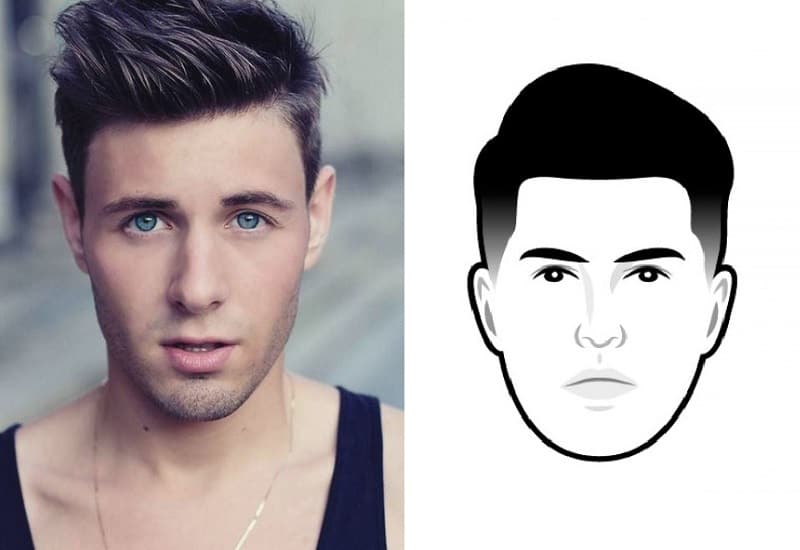 Oblong/Rectangle Face Shape
The rectangular face shape is somewhere between an oval and square-shaped face. It is a long face shape with definitions of angular edges. It can be styled in two ways- One is by keeping a beard shorter than your head hair. Secondly if one has a jaw that is more narrow than the forehead, keeping a beard longer than your hair is probably the best look.
Square Face Shape
One thing that somebody with a square face shape tries to avoid is to not get blocky, squared-off, and full because of the beard. Go for a beard style that has more hair on the chin and a little less on the sides and neck. 
Round Face Shape
You struggle to find an angle on the face 🙁 but that's okay a softer jawline is an innate feature of a round face shape. Choose a beard style that's shorter on the sides and longer at the bottom. Don't forget to keep a check on your sideburns and cheeks.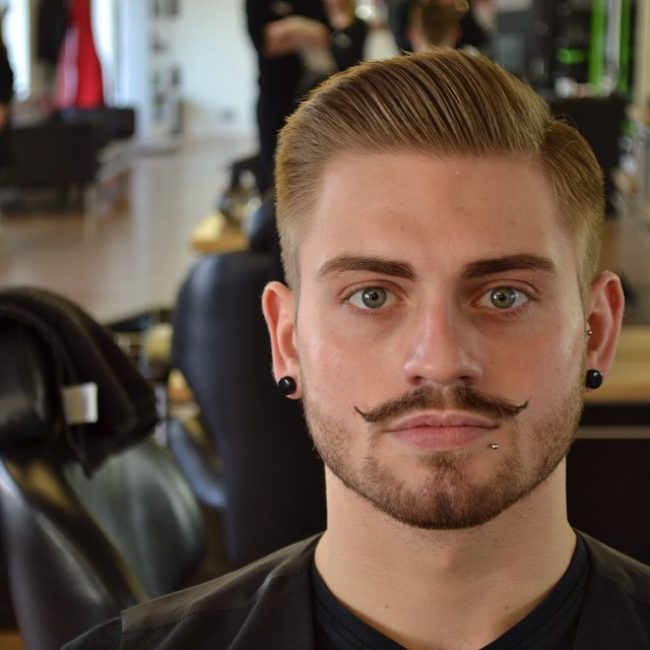 Diamond Face Shape
Vampire Diaries has made everyone fall in love with the cheekbones. Cheekbones are a prominent feature on a diamond-shaped face. The goal of shaping a beard on a diamond-shaped face is to keep some hair on the chin to offset the cheekbones. So as to avoid the knife-sharp look! 
Triangular Face Shape
The triangular face is narrow on the top and a little extra wide along the jaw. The innate pointed jawline is a triangular face's feature. It's best to take away attention from the chin here.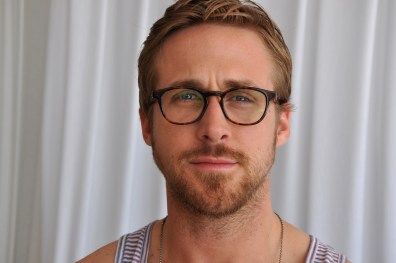 We have listed some Trending beard styles in 2021. Of course the list in never ending but we hope to give you an idea so you may choose the best for your face.
THE 5 O'CLOCK SHADOW
The 5 o'clock shadow is the flaunt of the stubble hair growth that many men often get around late afternoon since their last shave. The length for any shadow beard ranges between 3 mm to 3.5mm. Ensure not to trim less than 3 mm because it will give you a clean-shaven appearance(far far away from the shadow you wanted).
Best Suited For: Oval Face Shape with dark hair
YouTube Tutorial: beautyheaven
SCRUFFY BEARD
What does it mean to have a scruffy beard? It is a rough and tough beard look around the face. SCRUFFY refers to the feel and texture of the beard, which resembles a ragged feeling like soft sandpaper.
Best Suited For: Square face shape
YouTube Tutorial: Braun
CORPORATE BEARD
If a well-groomed full beard is your style then Corporate Beard is for you. Its length is usually between ½-inch to 1-inch. Don't confuse it with a boxed beard, the cheek line in Corporate Beard keeps a more natural appearance. 
Best suited For: Oval-shaped face
YouTube Tutorial: Muscular Style
SHORT ROUNDED BEARD
YouTube Tutorial: style ever
SHORT BOXED BEARD
It is similar to a full beard only, but it has thin, neatly trimmed sides. Suitable option for those who want a classic beard style but at the same time want an alternative to Full Beard's heavy volume.
Best suited For: Round face shapes
YouTube Tutorial: WahlHomeProduct
HOLLYWOODIAN
The Hollywoodian beard style is a Vintage beard style. It appears like a full beard without sideburns. It has a mustache and grows hair along the chin and jawline for the retro look. It is like an extended goatee. 
Best suited for: Diamond, Triangle, and Oval face shapes
YouTube Tutorial: inspire channel
VERDI
It gives the vibe of a more mature and masculine beard style that deserves good styling. It is a short yet full beard with a mustache to complete your look. The Verdi facial hairstyle isolated the curled-up mustache from the beard.
Best suited for: Triangle-shaped faces, narrow jawline
YouTube Tutorial: Beardbrand
POWER BEARD
Power beards are natural beards. Its length ranges somewhere between 4 to 6 inches. It's the length of this beard that gives you a completely different personality look. It may be curled, waved, or kept straight to style the best.
YouTube Tutorial: Beardbrand
CHEVRON MUSTACHE
A Chevron Moustache is full and thick on the upper lip but stays trimmed towards the lip end so that it strictly ends just above the top lip.
Best suited for: Square Face
YouTube Tutorial: WahlHomeProduct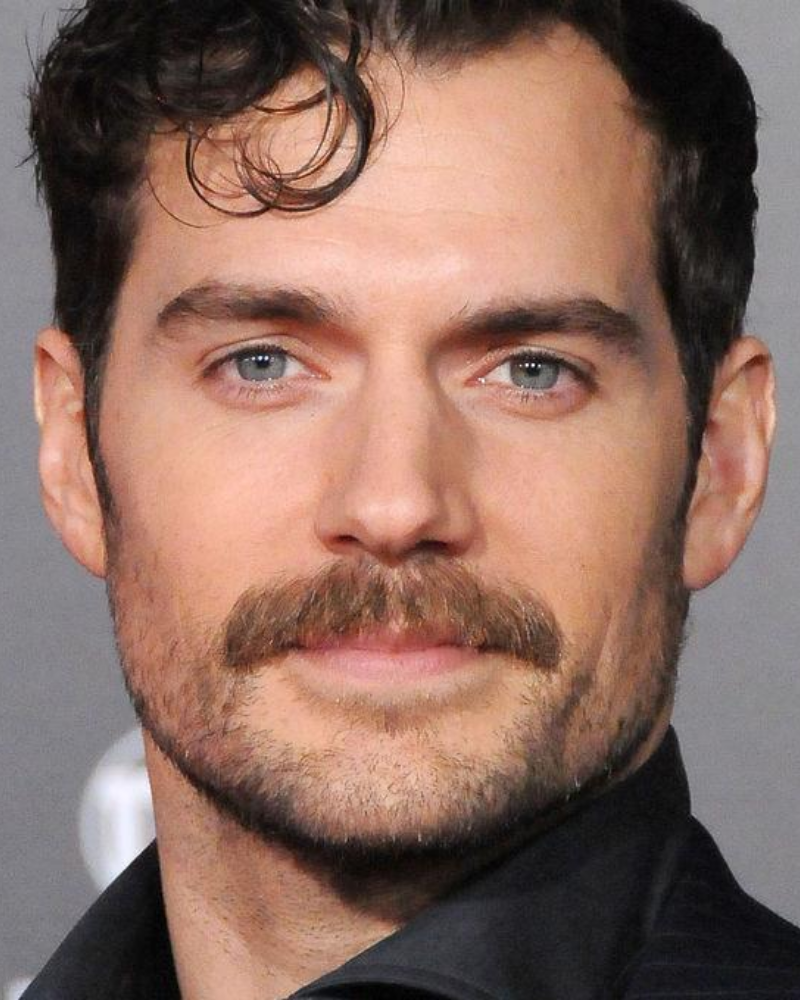 How Lokaci Help in finding the best Beard Style?
Login: The moment you open the Lokaci app, a login window appears in front of you. Fill the credentials and go forward.
The next window is the Home page of the Lokaci App which shows all salon options for men, women, students, deals of the day and several combo services.
To find the best style, click onTrending.
This page shows all the trending and best stylists and beard styles for you to try on.
The Trending page also has a slider for ease in switching between trending and best hair stylists and hairstyles
You can easily switch from Stylists to Styles using the slider at the bottom of the Trending page
The Lokaci App allows to sort best styles and best stylists
Similarly Filters can also be added to get personalised options
Choose the best stylist and click on their profile to read about the services offered by them. And book an appointment accordingly.
To read more about it, click HERE.
FAQs
What is Lokaci? 
Lokaci is a real time salon booking appointment platform for customers. Along with that it is a platform serving the needs of salons and helping them sustain and grow their business. Lokaci acts as a mediator between salons and customers. So it is beneficial for both parties. It is India's best salon software which is free.
Are mustaches back in style 2021?
A simple answer to this is, nothing in fashion vanishes completely forever. It keeps repeating with generations. So, yes mustaches back in style 2021.
What is the most popular beard style?
The Full Beard
The Goatee
The Designer Stubble
The Chinstrap Beard
Who has best beard in Bollywood?
Aditya Roy Kapoor
Farhan Akhtar
Shahid Kapoor
John Abraham
Arjun Rampal
Kartik Aaryan
Hrithik Roshan